Air Hockey FULL

Air hockey contains a great number of levels where one can play against an Artificial Intelligence (AI) opponent. How the levels must be completed vary for every level. Some common types of assignments during a level can be to score a certain amount of balls in the opponents goal, to score a certain amount of balls in the opponents goal without hitting a certain amount of green balls or the scoring of a certain amount of balls in the opponents goal within a certain amount of time.

The Artificial Intelligence (AI) opponent has a various intelligence for every level, how further one gets in the levels, how harder it is to win the game.

Some notes:

- When one wants to get back to the main menu, the hardware menu button can be used, or the hardware back button can be used.

- The level you finsihed will be saved into the memory. Next time you start the game, you will start in the last completed level.

Some options which can be set:

- Sound: Still in beta, but it works quite well. A sound will be triggered when the balls collide or when a ball hits a goal.

- Debugging: When enabled one can see on which ball the AI focusses during the game. Also the mode of the AI is shown in colors. When the color is red, the AI tries to get out of the way of the ball (when the ball is behind the AI), grey means that the AI thinks that the ball is coming soon to his part of the field and black means that the ball is close enough for the AI to attack. Of course, when enabled, this will make the gameplay a bit slower.

- Background: When disabled, no background will be shown during the gameplay. One shouldd test whether or not that makes the game faster, since it is phone dependent.

- Smart AI: When disabled, the AI will just go from the left to the right and vice versa. Will make the gameplay a bit faster.

- Touch history: When enabled, the history of your movement is taken into account. This will make your puck hit the push better but will make the game a bit slower.

- Reset levels: Just as it says, it will reset the game and will bring you back to level 1.

We are contiously working to make the game better, and that's why we need your feedback. Just mail us at android@todaypda.com and we will take your comment into consideration. And of course, when asked for, we will mail back.

The full version costs about 0.90 dollar / 0.60 euro. So please support us so we can continue the development of Air Hockey.
Air Hockey DEMO

The DEMO version of Air Hockey is free. It contains all the great stuff of the full version except:

- Only 10 levels
- No possibility to change the settings
- A timeout of 8 seconds before you can start a game
- Some popups during the startup, but hey, who looks at popups these days :)
Video (requires flash)

Screenshots of the FULL version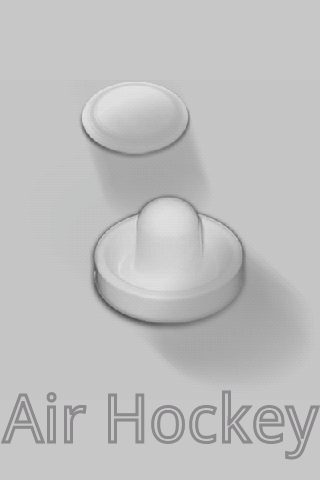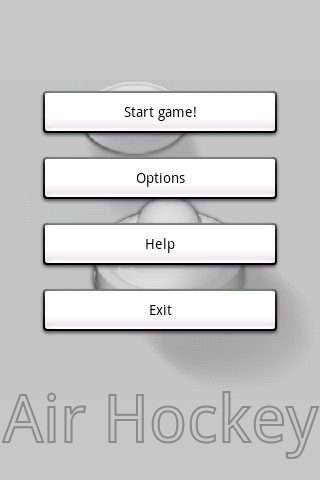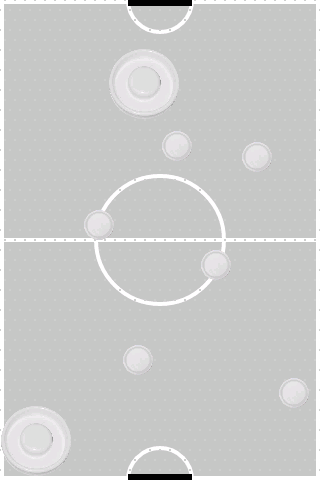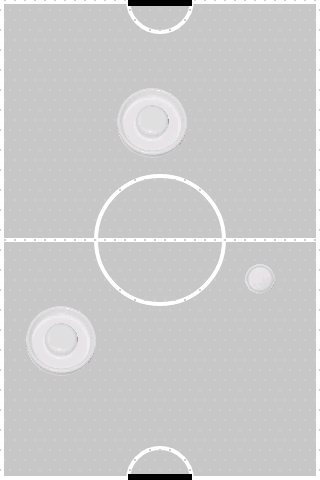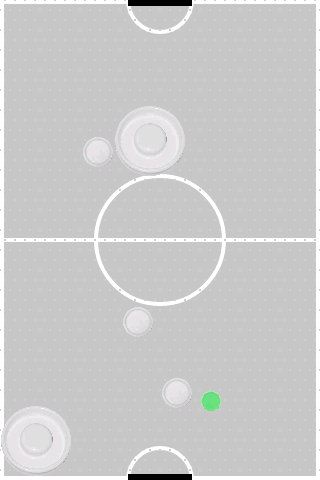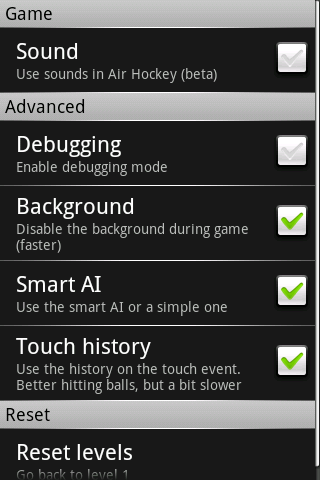 Screenshots of the DEMO versio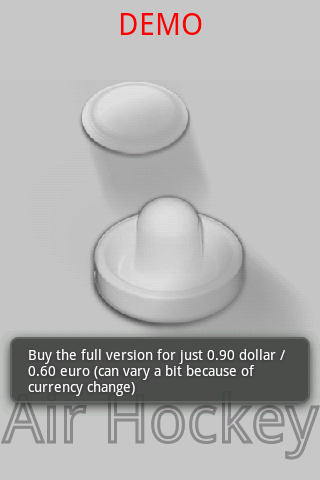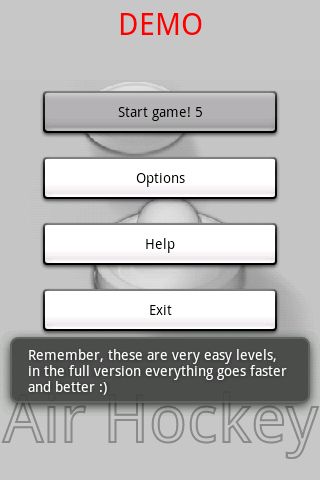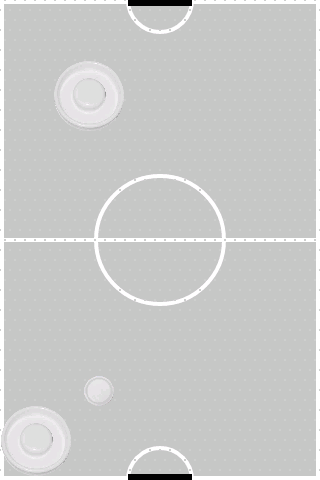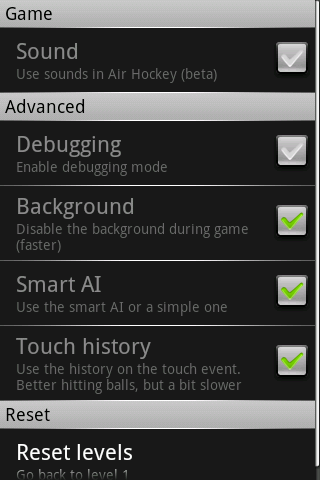 Comments

Home | Contact
Monday, 21st May 2018 - Contact